"The main fundraiser for WOFKC has been, since 2014, Dancing with a Mission.
The event has grown over the years and the amount of work needed to coordinate and plan the event has increased exponentially.
In 2017, for the first time, we decided to hire an event professional to oversee and manage the event. This was a major step for us as previous events had all been managed "in house" but we chose Missy to be our event planner and the results were transformational.
We anticipated that the planning would be more effective under a professional, but Missy's expertise also allowed us to extend the boundaries of the event itself. Her ideas and suggestions greatly improved the event and her diligence and timely management on all the vendors and performers meant the stress on the committee members was far lower than previous years…and the results better.
It can be a difficult decision for organizations to take the step of hiring a professional organizer. Some may be, as we were, concerned about the cost, but I can assure anyone thinking of hiring Missy that you will get more than your money's worth…not only in the increased efficiency of your planning efforts and the new ideas she will bring to the table, but also in her skill as a negotiator that will yield you better pricing in many areas too.
The feedback we received from our vendors, donors and participants was uniformly positive and all appreciated having a professional in charge of the event this year. I highly recommend Missy for any event you are planning."

Jerry Smith
Executive Director
World Outreach Foundation Kansas City


"For five years, Missy Johnson was the meeting planner for my annual Destination Celebration event in Kansas City. She took a complicated event and made it appear effortless.
Every idea we had, she made it better. Every process we suggested, she made it more efficient. She is truly a marvel. She expertly managed every facet of the event process, including the budget, to perfection.
If you want to show up to your next event without a care in the world, I suggest you hire MJMeetings. It will be your best decision."
Lisa Lopez
Director of Sales and Marketing
Jacob K. Javits Convention Center

"While her level-headed professionalism alone makes her stand out in the crowd, in my years of knowing Missy, she is so much more than that.
She is an exceptionally capable event strategist and planner. She is ethical, responsible, insightful, kind and fun. Missy is the type of person you want on your side at all times, representing your organization, your clients, and your company. Bottom-line: Missy is a business-minded collaborator who will get results for anyone she works with!"
Kelly Peacy, CAE, CMP
Founder and CEO
Insight Event Strategy


"I've known Missy for many years and actually worked with her for the last three. She has an amazing knowledge of the meetings industry and is one of the most professional people I know.
I would highly recommend her for any type of meeting/event knowing she will never disappoint. I look forward to working with her on my meeting for years to come."
Priscilla Noland
(Former) Meeting Manager
North American Primary Care Research Group


"I've had the privilege of utilizing Missy Johnson's meeting and event consulting services at Petco Animal Supplies, Inc. Missy is an admirable example of a top-notch meetings and events professional.
Her exemplary reputation in the industry preceded her, and I have been pleased with her work on our meetings and events. Missy is professional, knowledgeable, experienced, and confident…all while being warm, fun and easy to work with.
While working on our events, Missy easily transitions between working with and mentoring up and coming event professionals and earning the respect and confidence of senior executives. She seeks to understand the purpose and objectives of each project and frequently pursues feedback on her work to ensure she's meeting and exceeding expectations. Missy is an outstanding meeting and event professional and I'm honored to write a recommendation for her."
Megan Tate
(Former) Senior Manager, Finance and Events
Petco Animal Supplies Stores, Inc.


Missy is my "go to" meeting planner. After she helped out with one of our meetings, I knew I could count on her to take the lead and work with not only our hotel contacts and vendors, but also our program team and staff. Missy is resourceful, calm under pressure, professional, reliable, and fun to work with through the planning process to the final billing. I always look forward to working with her!
Betty Ford
Director of Meetings and Programs
Scientific Societies


"Missy's skills as a meeting planner were far above our expectations, but I think it was Missy's problem solving and meeting management that showed us what a meeting planner truly is. She was always able to keep a cool head and work to solve problems/issues to make all parties satisfied. I would put my trust in Missy for my meeting/conference regardless of size or location – I know she can handle it all."
Briggette R. Epke
Project Coordinator
Lockton Retirement Services


"Missy is the consummate meeting professional. She has the best interests of her clients in mind and is an excellent and fair negotiator with all staff and vendors. She knows the meetings industry and represents the profession and her clients well."
Cathy Berra, MBA
Director of Operations
Kellen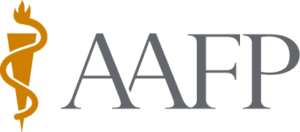 "Having worked with Missy for several years I can attest to her commitment to professionalism, excellence and knowledge in the planning of meetings and events. Her years of experience is evident in the results she delivers."
Tom Pellet
(Former) Director, Meetings & Conventions
American Academy of Family Physicians

"Missy is intelligent, has great organizational skills and is a people person. Her leadership and ethical practices are some of the best I have come across as a professional."
Travis Salsig
Director of Sales
ON Services – a GES Company


"Missy is a ROCK STAR! I've known her for MANY years. We work on several accounts together.  She is knowledgeable, strategic, level-headed and great to work with.  You would be lucky to work with her!"
Julie Hensler
Global Director-Americas
Hyatt Hotels Corporation