Career Advice: 3 Tips For Young People Interested In Meeting Planning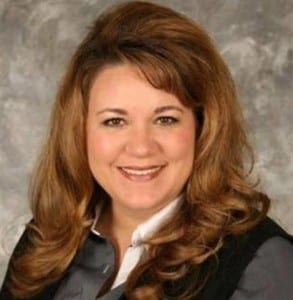 Many young people think that meeting planning as a profession sounds interesting and fun. It is, but like any professional role, it also takes time, dedication and perseverance to get where you want to be.
I often get asked by young professionals and new graduates, "How did you get started in the industry and how can I get started?"
Here's what I tell them:
Intern While You're Still On Your Parents' "Payroll"
Most would agree that an internship while you're in college is a great idea for any young student. But here's the inside scoop for the hospitality industry – an internship (paid or unpaid) in virtually ANY segment of our industry is key to getting you a paying job after school.
Many internships are available from hotels and resorts and this is a great place to start because they all teach the most important thing about working in this business:
How to be hospitable and honor service to others.
Additionally, an internship from a convention and visitors bureau, transportation vendor or meeting planning organization can also be very valuable.
Get Involved Early. Stay Active.
Getting involved early in an industry organization like PCMA, MPI, ASAE or ISES. Organizations like these foster relationship building and peer networking while providing excellent education for best practice sharing.
If you get involved early and stay active, you will grow a network of like-minded professionals that will cultivate years of positive rewards for you as a professional and as a person.
But the key is – you have to get involved to reap the rewards. Volunteer on a committee, commit to meeting at least three new people at every event, and take part in as many educational and networking opportunities as possible. The magic won't happen if you just pay your membership dues and don't get involved.
Be Social
I'm the first to admit that I was slow to adopt many of the social platforms available to me, but now that I'm more active, I'm definitely seeing the benefits.
Social media tools like LinkedIn and Twitter are wonderful ways to meet and stay connected to people and organizations that will help you grow and learn. People by nature are social creatures but we are also very busy and time-starved. Proactively using the tools available to you allow you to feel connected  to those in your network even when if you haven't seen each other in person for awhile.
Was this article helpful? What other suggestions do you have for people interested in working in our industry?
If you'd like to get my free weekly blog posts sent to you via email, quickly and easily subscribe to my blog here. Also, please let me know if there are any other topics you'd like me to consider for future posts. Thank you!
https://www.mjmeetings.com/wp-content/uploads/2015/04/Getting-Started.jpg
450
600
Missy Johnson
http://www.mjmeetings.com/wp-content/uploads/2017/10/logo-mjmeetings-156px.jpg
Missy Johnson
2015-04-14 17:09:47
2017-10-26 20:16:51
Career Advice: 3 Tips For Young People Interested In Meeting Planning