Case Study: Nonprofit Event Success with World Outreach Foundation Kansas City
The World Outreach Foundation Kansas City (WOFKC) is a non-profit organization whose mission is to provide healthcare services to the homeless of Kansas City and in underserved developing countries.
Established in 2014, the main annual fundraiser to support this mission is a black-tie gala called Dancing with a Mission (DWAM). Approaching the fourth year of the event, MJMeetings was brought onboard to professionalize the event planning and elevate the overall attendee experience.
Planned mostly by one full-time staff and volunteers in the past, the organization realized that while their event had built momentum, in order to keep attendance and revenues growing, it was necessary to bring in the experience of a professional event producer.
Response/Solution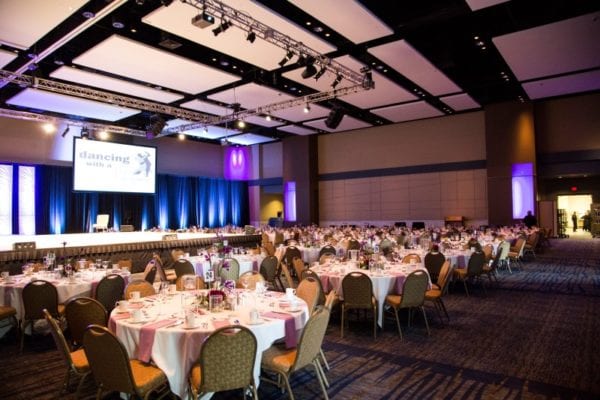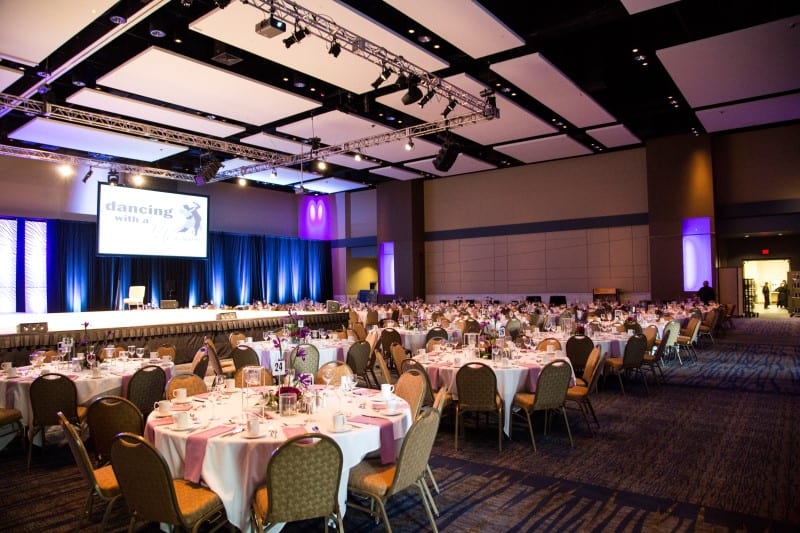 The event had typically attracted around 450 people but the goal was to reach 500 while also elevating the overall experience for an audience that comes back year after year.
MJMeetings worked with the Executive Director and the Gala Chair (a volunteer) to create several strategic documents and elements that had never been used before:
-A comprehensive planning timeline which highlighted all tasks, vendor deadlines and details to keep the project planning moving forward proactively.
-An itemized budget document that allowed for tracking all revenues and expenses in real time and allowed the planning team to make decisions affecting the budget more effectively.
-A reimagined stage and room set for enhanced audience enjoyment and overall improved look-and-feel which gave the attendees and participants something new.
-A focus on expert negotiation of all expenses and analysis of overall spend to keep expenses within budget and revenues growing, thereby allowing for net financial gain even AFTER paying for consulting services provided by MJMeetings.
Outcome/Results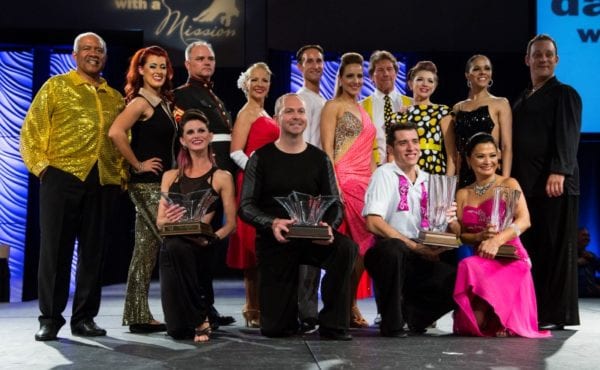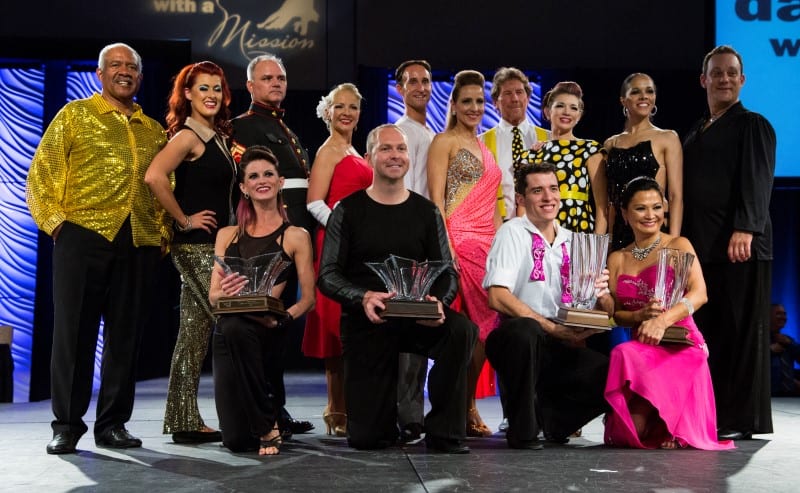 The event goals were reached…attendance increased by 15% and the net financial gain was $70,000 over the previous year, almost a 50% increase in fundraising to support their important mission.
Feedback from attendees, sponsors and other stakeholders continues to be positive and the organization is once again partnering with MJMeetings on the 2018 DWAM gala.
Observations from the Client – Jerry Smith, Executive Director
"The main fundraiser for WOFKC has been, since 2014, Dancing with a Mission. The event has grown over the years and the amount of work needed to coordinate and plan the event has increased exponentially.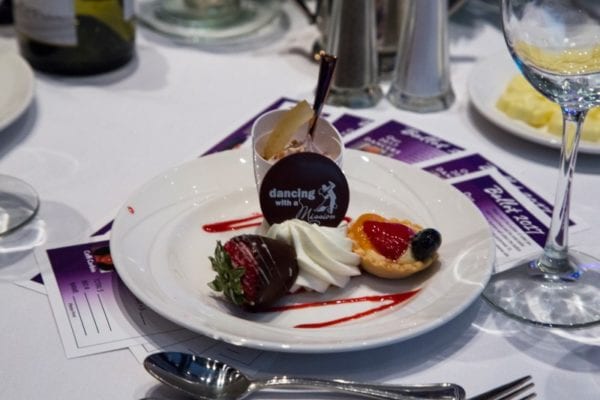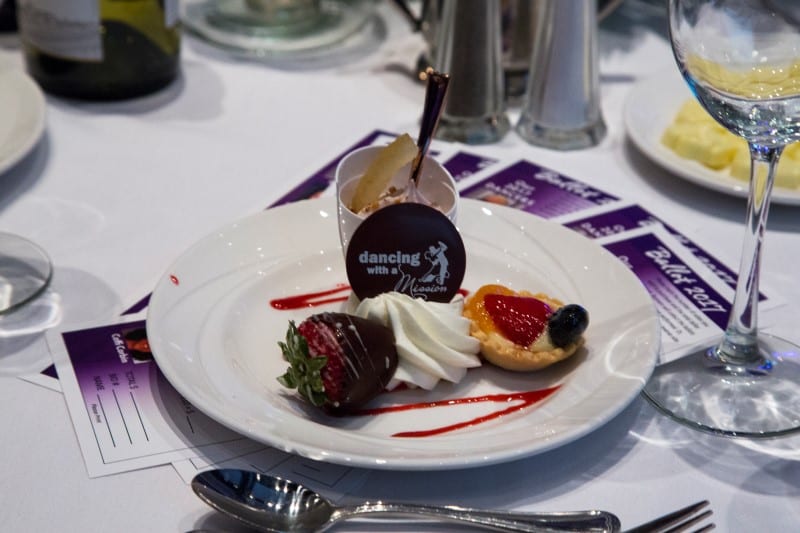 In 2017, for the first time, we decided to hire an event professional to oversee and manage the event. This was a major step for us as previous events had all been managed "in house" but we chose Missy to be our event planner and the results were transformational.
We anticipated that the planning would be more effective under a professional, but Missy's expertise also allowed us to extend the boundaries of the event itself. Her ideas and suggestions greatly improved the event on the night and her diligence and timely management on all the vendors and performers meant the stress on the committee members was far lower than previous years, and the results better.
It can be a difficult decision for organizations to take the step of hiring a professional organizer. Some may be, as we were, concerned about the cost but I can assure anyone thinking of hiring Missy that you will get more than your money's worth not only in the increased efficiency of your planning efforts and the new ideas she will bring to the table but also in her skill as a negotiator that will yield you better pricing in many areas too. The feedback we received from our vendors, donors and participants was uniformly positive and all appreciated having a professional in charge of the event this year. I highly recommend Missy for any event you are planning."
If you're looking for expertise to elevate your next meeting or event, you can reach me at missy@mjmeetings.com or 913-645-6649.
https://www.mjmeetings.com/wp-content/uploads/2017/08/Dancers-Pictured-with-Winners-in-Front.jpg
493
800
Missy Johnson
http://www.mjmeetings.com/wp-content/uploads/2017/10/logo-mjmeetings-156px.jpg
Missy Johnson
2017-08-07 21:45:58
2018-01-17 15:38:41
Case Study: Nonprofit Event Success with World Outreach Foundation Kansas City