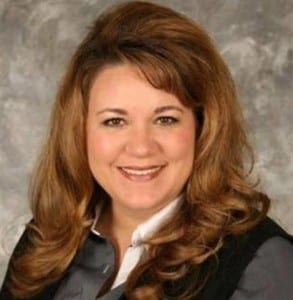 This business isn't easy. To pull off large scale meetings and events, meeting professionals must have trusted partners. We have the vision and mission in mind, but we simply can't execute alone.
One of the largest and most important elements of a successful meeting is the audio-visual production.
Over 10 years ago, I had the good fortune of meeting a young, like-minded, energetic Audio Visual (AV) sales professional while I was still learning the nuances of meeting planning.
Since then, Travis Salsig, Senior Sales Manager-Global Sales for PSAV, and I have created the production for countless meetings and events and have formed an invaluable partnership and friendship. And now I want to share the three critical lessons I learned from working with him:
Partnership = ROI.
The most important lesson I learned from working with Travis is that it's important to form a lasting partnership for audio-visual services with someone. Tremendous value comes from repetition with one vendor and volume purchasing can save thousands and thousands of dollars over time.
Having one key partner understand all the ins-and-outs of your meeting, and then taking that knowledge to learn from, enhance and build upon after each meeting, is an invaluable asset.
The more work we did together, the more money I saved my organizations. The ROI just kept coming and coming.
Understand The Power Of Trust.
I'm the first to admit that I don't know much about the technical aspects of audio visual elements or how they work. But I don't have to.
Over the years, Travis taught me to trust him (and earned that trust with consistently excellent execution and the highest level of service) and his team's expertise.
As a meeting professional, I learned to talk to Travis about my vision of what I wanted the production to look and feel like, and then his team would translate that into action.
There is literally no way I could've known exactly what pieces of equipment I should order to make those productions come to life, but I trusted Travis to know and to help me learn along the way.
Knowledge Is Power.
In trusting Travis and his team to do their job of crafting all the necessary production elements, I learned that I needed some knowledge of what was necessary to execute our AV vision….and why we needed to spend the money to make it work.
So, and especially in the early days of working together, I would ask Travis to walk me through his estimate and help me understand what each piece of equipment did, how the labor technicians fit into the picture, how it all contributed to the overall aspects of the production, and why he thought we should use it.
I needed to understand what we were buying, and why, and be able to explain the basics of it to my leadership team. Having that knowledge not only helped me understand the AV world better, but it also helped our partnership and friendship grow.
Final Thoughts
Going forward, spend time looking around your meetings and events to evaluate your partnership and understand if they are truly benefiting you and your organization. If not, it may be time to find someone who is willing to invest the time to help you.
It worked for me. Thank you, Travis.
https://www.mjmeetings.com/wp-content/uploads/2015/03/Travis-Salsig.jpg
620
620
Missy Johnson
http://www.mjmeetings.com/wp-content/uploads/2017/10/logo-mjmeetings-156px.jpg
Missy Johnson
2015-03-19 14:07:15
2015-03-19 14:33:22
3 Critical Lessons I Learned From My Audio Visual Partner