Smart Business: Hire A Meeting Professional With A CMP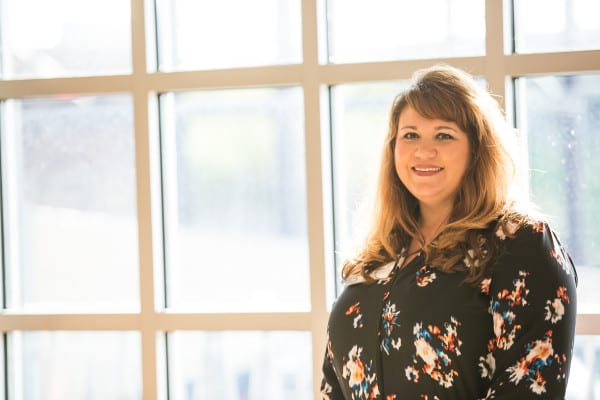 Post written by Missy Johnson, Principal, MJMeetings, LLC | Meetings Consultant | Gourmet Food & Wine Enthusiast | Sports Fan
When looking for a contractor to handle your kitchen remodel, you'll look for one that's licensed and bonded, right?
If you need tax advice, doesn't a CPA always stand out among other professionals?
Of course. But why?
Because people, in business and in life, place value on the education and standards that come along with a credential, license or designation.
We know that the person who pursues such a designation values what they do as much as how they do it. And we appreciate the efforts they put forth in obtaining that extra education.
Many industries provide it's professionals with certified designations. The meeting, convention, exhibition and events industry is no different.
One of the most prestigious and globally recognized designations in this industry is the CMP – Certified Meeting Professional, as awarded by the Convention Industry Council (CIC).
What is a CMP?
According to the CIC website, the CMP designation was formed in 1985 to:
-Enhance the knowledge and performance of meeting professionals,
-Promote the status and credibility of the meeting profession, and
-Advance uniform standards of practice.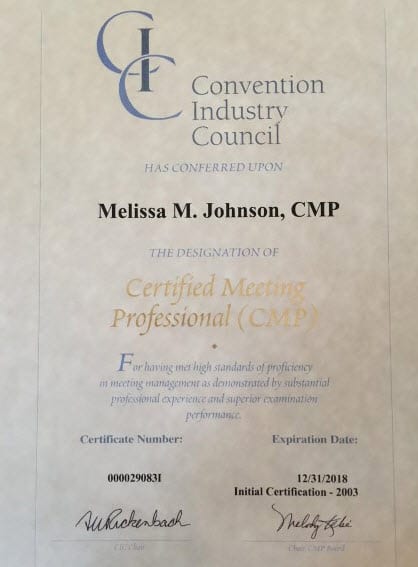 First, a meeting professional must meet very specific criteria to qualify to sit for a rigorous examination – professional work experience, education and membership/volunteerism within a professional industry related organization.
Second, a meeting professional must study for the exam using several recommended tools – the CMP International Standards (written and updated by current CMP's), the Convention Industry Council Manual, the Professional Meetings Management Book and the APEX (Accepted Practices Exchange) Glossary.
Finally, after application approval and a study period for the exam is complete, a meeting professional is ready to take the CMP examination. Once passed and awarded the designation, a CMP is required to maintain and update their credentialing every 5 years.
Why is it important to work with a Certified Meeting Professional (CMP)?
When you work with a CMP, you're working with someone who has a comprehensive knowledge of the meetings management industry, understands and honors industry standards, practices and ethics, and values continuing education in their field.
With over 10,000 CMP's in over 55 countries, it's not hard to see why so many meeting professionals have made this designation a priority in their professional development.
A Certified Meeting Professional is someone who holds a specific recognition among their peers for knowledge, skill and experience while also adding credibility and commitment to their profession.
The bottom line? It's just smart business to have a CMP on your side when planning your most important face-to-face meetings and events.
https://www.mjmeetings.com/wp-content/uploads/2015/03/CMP-Certificate-Missy-Johnson.jpg
567
418
Missy Johnson
http://www.mjmeetings.com/wp-content/uploads/2017/10/logo-mjmeetings-156px.jpg
Missy Johnson
2015-03-24 21:51:41
2016-03-25 12:57:15
Smart Business: Hire A Meeting Professional With A CMP