This Was the Hardest Event I've Ever Had to Plan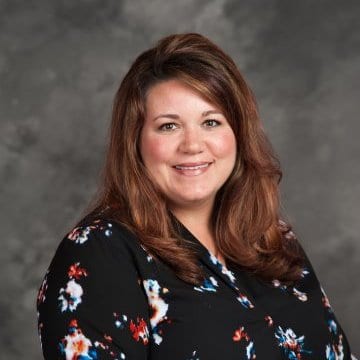 Post written by Missy Johnson, Principal, MJMeetings, LLC | Meetings Consultant | Gourmet Food & Wine Enthusiast | Sports Fan
I recently planned a surprise birthday party for my husband, Mic Johnson, and it was the hardest event I've ever had to plan.
You may be wondering…"With over 20 years of experience planning meetings, events, conferences, seminars, exhibitions and galas – why was this one so hard?"
The answer: Because my emotions were all tied up in it! Planning the party involved a deep emotional connection and that's rarely present when I produce meetings or events for clients or other organizations.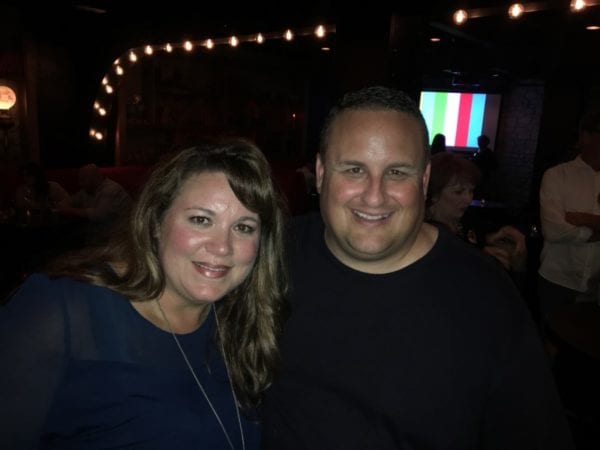 My emotions…FEAR of him finding out about the party before the surprise, JOY at knowing how happy having all of his loved ones in the same room would make him feel, GRATITUDE for family and friends who made the effort to attend…were all tied up in this event in a way that I don't typically experience when planning for a client or organization.
Additionally, I made two mistakes when planning this event that I NEVER would've made if I was planning a client event:
First, I booked a venue without specifying the exact event times and I got burned….bad. The venue ended up double-booking the space and I got bumped out with just TWO WEEKS to find a new location. (A HUGE THANK YOU to the new Parkway Social Kitchen on the Plaza for coming through in the clutch!)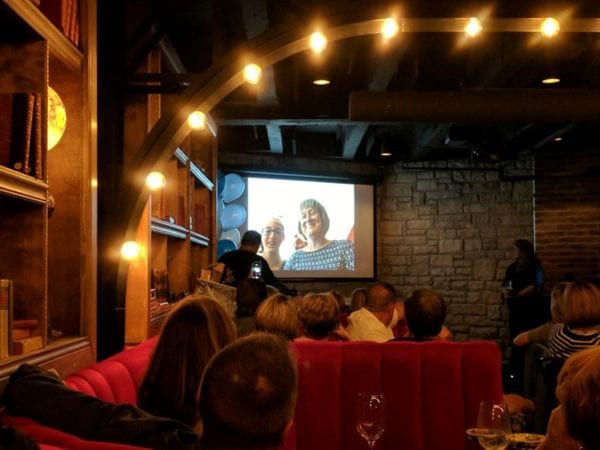 Second, I allowed my emotions about the event to take over my normal ability to be 'cool under pressure'. My friends and family noticed how I seemed more stressed than they've ever seen me before.
Because I was so emotionally invested in the event, I didn't have my head on straight and made some rookie mistakes. That's what love will do to you, I guess. :)
What did I learn through this experience?
I learned that when it comes to planning personal events where you have an emotional investment…weddings, milestone birthday parties, major anniversaries…it might be best to hire a professional to assist who doesn't have those same emotional ties. I was planning with blinders on because I couldn't help my emotions from taking center stage.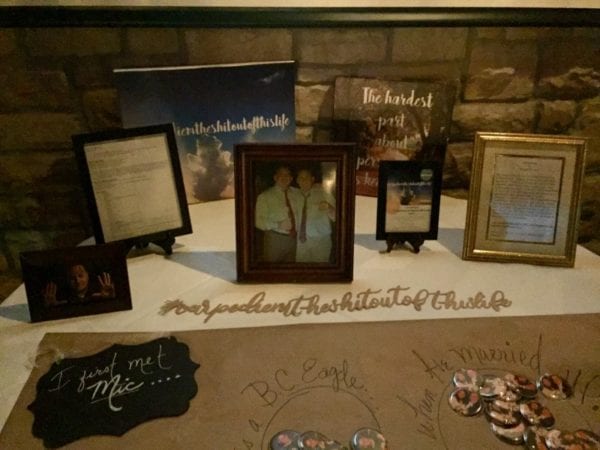 You might think that, of all people, I would've been able to realize this lesson beforehand because it's one that I share with my clients…but sometimes you just need to learn the hard way! I'll never make that same mistake again.
Did Mic enjoy the party? YES! He loved it!
Was he surprised? YES! He had no idea!
Was the event a success? It was, but boy am I glad it's over! (I told Mic this would be the last surprise birthday party I'd ever plan for him because I couldn't take the stress! ha, ha)
As always, thanks for reading the MJMeetings blog. If you have questions or ideas for other topics, please don't hesitate to email me at missy@mjmeetings.com.
https://www.mjmeetings.com/wp-content/uploads/2017/10/Mic-Surprise-Party-1.jpg
800
600
Missy Johnson
http://www.mjmeetings.com/wp-content/uploads/2017/10/logo-mjmeetings-156px.jpg
Missy Johnson
2017-10-25 19:02:06
2017-10-26 18:30:40
This Was the Hardest Event I've Ever Had to Plan