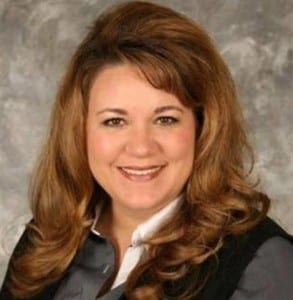 Post written by Missy Johnson, Principal, MJMeetings, LLC | Meetings Consultant | Gourmet Food & Wine Enthusiast | Sports Fan
I've always been somewhat surprised when C-level executives seem annoyed with me upon our first discussion about a new meeting they want to have involving employees or customers.
I come to these meetings armed with 20 years of experience in the hospitality industry, a passion for my profession, a strong desire to help, and yes, a LOT of questions.
Most C-level executives have short attention spans and are always pressed for time, so it's not hard to see why they may be annoyed when I pepper them with questions.
But here's the thing….I don't do it to annoy them. I do it so I can do my job.
I ask a lot of questions at the beginning of a new meeting planning project to ensure that the mission and vision of the organization tie in with the goals of the meeting and the logistical details.
Planning face-to-face meetings without a vision of what success looks like after it's done is pointless.
And, to get there, you have to ask a lot of questions. Sometimes leadership doesn't even know the answers to the questions I ask. In most cases, they haven't taken the time to think about what the overall goals of the meeting should be or what outcomes they want attendees to walk away with.
Hence, the question game continues. From the largest goal to the smallest detail…it all has to have a decision process. It's not just about what type of food you want served at lunch or how you want your general session room to be set-up. It's sooooo much more than that.
Of course we have to answer the questions about logistical details. But more importantly, we must first ask those big picture questions about what our clients want the experience to be like for their attendees.
In the end, every great meeting starts with an inquisitive meeting planner and an engaged executive and/or client team.
Any questions?
Thank you for taking the time to read and share this post. Have other topics you'd like me to consider? Share them in the Comments section below or email me at missy@mjmeetings.com.
https://www.mjmeetings.com/wp-content/uploads/2015/02/Question.jpg
370
620
Missy Johnson
http://www.mjmeetings.com/wp-content/uploads/2017/10/logo-mjmeetings-156px.jpg
Missy Johnson
2015-03-01 15:58:45
2015-03-02 15:44:15
I've Got A Few Questions