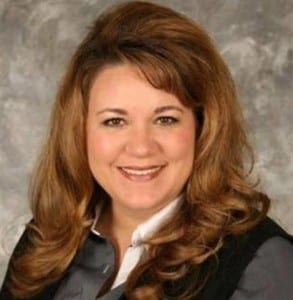 Post written by Missy Johnson, Principal, MJMeetings, LLC | Meetings Consultant | Gourmet Food & Wine Enthusiast | Sports Fan
Would you ask a plumber for help with your life insurance?
What about a financial advisor with your auto repairs?
How about a race car driver with your child's education?
Unless you're just a really bad decision maker, of course you wouldn't!
This is exactly why you shouldn't make the same mistake that companies all across the world do every single day. What is that mistake? Let me explain…
Putting the mission, vision and execution of their meetings in the hands of people (administrative assistants, managers, sales professionals, etc.) who often aren't qualified (not to mention they have full-time jobs that they were hired to do in the first place) instead of utilizing an experienced meeting and event professional.
A company's mission and vision is what a meeting professional really focuses on…creating an environment where your organizational goals align with deliverable objectives for a specific set of attendees – all in a face-to-face environment. It's our job to bring the big picture perspective while at the same time having the vision to tie all the details back together in alignment with that big picture.
It's our job to understand WHAT you want to achieve, WHY you need to achieve it, and then make decisions about HOW each and every detail of a meeting can deliver on those objectives.
Some people wrongly view meeting and event professionals as "party planners" and are both shortsighted and uneducated about the skills that experienced meeting professionals have. Of course we know how to order floral arrangements, event decor and bar packages, but we also bring a very specific skillset that "employee planners" typically don't possess.
This includes things like knowing how to have powerful negotiations with every single meeting vendor (hotels, audio/visual companies, etc.), strategic decision making about budget spending, and a deep understanding of how our industry operates and how organizations can more effectively operate within it.
Most professionals in any industry have honed their skills through education, training and years of practical experience. A professional meeting and event planner is no different.
Working with a meeting professional who has specialized education, a Certified Meeting Professional (CMP) designation, and years of experience planning all different types of meetings and events will give your company a better understanding of what effective, mission-driven, face-to-face meeting and events can do to improve your bottom line.
It not only makes sense….it's smart business.
To learn more about how your business can start having smarter meetings, contact me today at 913-645-6649 or missy@mjmeetings.com.
https://www.mjmeetings.com/wp-content/uploads/2015/02/plumbing-585658_1280.jpg
413
620
Missy Johnson
http://www.mjmeetings.com/wp-content/uploads/2017/10/logo-mjmeetings-156px.jpg
Missy Johnson
2015-02-18 15:59:10
2015-03-02 15:43:49
Meeting Planning 101: Stop Asking Plumbers For Life Insurance