What Happened In Las Vegas Will Stay With Me For A Long Time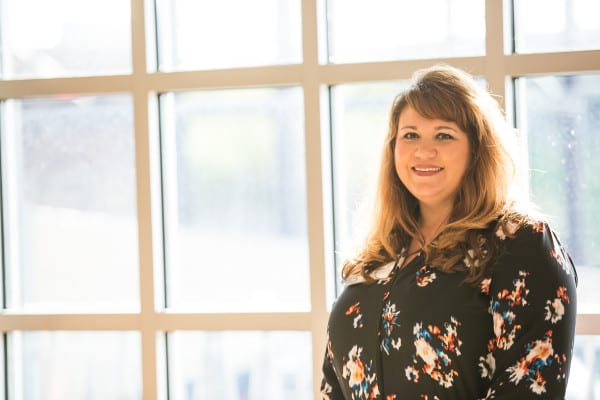 Post written by Missy Johnson, Principal, MJMeetings, LLC | Meetings Consultant | Gourmet Food & Wine Enthusiast | Sports Fan
I spent four days last week at the Wynn | Encore hotel in Las Vegas for a meeting planner forum. The goal of the event was to offer meeting planners an opportunity for education, a bit of peer-to-peer networking and to familiarize us with the Wynn | Encore brand.
The event accomplished all three goals, but the attention to each and every detail within the physical property, and in the event itself, left me with a lasting impression about this unique brand that I won't soon forget.
Butterflies | HAPPY
It was early on the first day of walking around the hotel's public space that I noticed a butterfly theme. There were colorful butterflies in the carpet pattern along the promenades and artfully displayed in the mosaic tiles at the hotel entrances.
But it wasn't until the third day that I looked up and noticed the butterflies along the ceiling as we entered one of the hotel theaters for a show. The butterfly is a strong symbol of transformation because of its impressive process of metamorphosis. This aligns perfectly with the Wynn's ability to transform the guest's mood upon arrival into one that is lighter and brighter – much like a butterfly.
Modern Necessities | GRATEFUL
Don't expect to hunt all over for a power outlet near your bed or at the work desk because a pop-up outlet/USB plug-in is right there where you need it. Want to easily turn off all the lights in the room when you leave to save energy?
No problem – just use the smart switch at the entrance to the room or near the bed to switch "all on/off" each time you come and go instead of having to run all over the room to hit light switches.
The most impressive detail in regard to modern necessities was when I spotted the drawers below the booths inside their new club, Intrigue.
Nice for purses and jackets, I thought…until I opened the drawer a little further to reveal a hidden mobile phone/tablet charger with multiple tip adapters, allowing club goers to party until dawn without losing precious power to Tweet and Instagram all night long – while at the same time leaving them feeling like every detail was careful considered.
Giving Back | HUMBLED
Wynn | Encore are the largest donors of used hotel soaps and bathroom amenities to Clean the World's recycled soap project. This organization collects used hotel soaps and bathroom amenities to make new, fresh soap bars and bathroom hygiene kits for deserving charities in all communities.
As guests, we were able to put together a new hygiene kit and add a personal, inspirational message to the kit we created for the person who will receive it.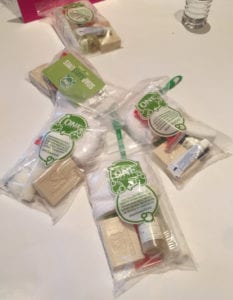 What an innovative why to accomplish so many good things – unused bathroom products get recycled instead of ending up in a landfill, the hotel gets to do some good while also being green and, as a meeting attendee who interacted with the program, it left me feeling humbled to be able to provide a smile for a person who needs it.
So why did I feel motivated to blog about this experience? Because how you make someone FEEL is so much more important than what you do or say, isn't it? The careful attention to detail in my experiences at the Wynn | Encore made me feel great about myself and my profession and left me HAPPY, GRATEFUL AND HUMBLED.
Thank you for taking the time to read and share this blog post. And, as always, if you're interested in learning more about how I can help you save time and money on your next meeting or event, you can reach me at 913-645-6649 or missy@mjmeetings.com. 
https://www.mjmeetings.com/wp-content/uploads/2016/08/Wynn2.jpg
600
800
Missy Johnson
http://www.mjmeetings.com/wp-content/uploads/2017/10/logo-mjmeetings-156px.jpg
Missy Johnson
2016-08-04 16:07:45
2017-10-26 18:42:58
What Happened In Las Vegas Will Stay With Me For A Long Time